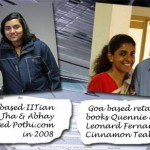 Self publishing is no more vanity publishing and in this age of e-publishing more and more brick and mortar publishers are adapting to the new trend. In this article Debashish Chakrabarty and Ravishankar Shrivastava would take you to the world of self-publishing where they also explore the POD scene in India.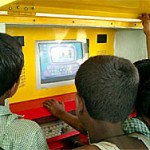 An interview with award winning scientist & proponent of the Hole in the Wall (HIW) experiment: Dr Sugata Mitra. He started the experiment at the slums at Kalkaji, Delhi in 1999 & proved that kids could learn computers without formal training and teachers.
It is heartening to see the Indian language usage on the net picking up. It may be due this reason or the Web2.0 startups mushrooming around but there sure has been a sudden surge in the area of vernacular search engines showing around. Whether these Web2.0 offshoots hold any ground is being debated upon but...