This was a piece originally written for Desipundit. Patrix recently announced that his team desires to draw curtain over the link blog. This is indeed sad and I really hope they bounce back from the burnout and are back soon.
I have been simply amazed by the IIPM episode and the happenings in the Indiblogdom for the past few days. While it cannot be denied that bloggers are supposed to remain united at times of distress such as this, especially when the episode took a bad turn and one of the vociferous blogger has to...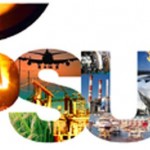 My father is a retired public sector undertaking employee. Having grown up in a township within a city scenario where this navratna organisation had created all sorts of facilities for its employees: sector-wise schools, colleges, dispensaries, shopping complexes, recreational facilities, etc. In short – everything the employee and their families would ever need; reason why I...