An inorganic road to quick moolah!
The news about Indian Social networking site Desimartini being purchased by HT Media for a whopping figure (less than $10 Million) may be a bit stale but it raises lot of question on the strategy big media houses and similar such people with lots of money in their wallet are following these days to join the Internet bandwagon. Now $10 Million for 250,000 users, that's almost $40 per user, which may be peanuts compared to what Microsoft paid but, I mean how stupid can any buyer be? $10 Million for a poor Facebook ripoff? Either HT Media was entirely fooled by Vivek Pahwa or it's an entirely hyped deal.
Nevertheless, the deal sure brings to light the shortcut people are following to carve their niche. Techgoss quotes Pahwa's old interview where he had bragged about 300,000 users and about eight million page views a month, just months after the launch of the site. As Techgoss says, "Who cares what was said a few months ago". However, Vivek obviously is a man who knows a thing or two about creating hype; his is perhaps the only such site to run an advt campaign on national TV. I distinctly remember that when these commercials were being aired the first time the site had a flier saying "Coming soon" and then they came up with this poor site, that looks so awful and yet able to sell it. In this year-old interview, Vivek mentions atleast three sites that he claimed would be launched within 3-4 months of Desimartini's lauch. You could well imagine the state of these sites, IndiaListed, a classifieds site does'nt exist anymore, IndianRadar, a Digg clone is as shabbily made as Desimartini and Zohho, a Twitter wannabe now redirects to Desimartini. Obviously Vivek had something else on his mind (he came up with an unplanned website SecondShaadi.com instead, which atleast looks a bit decent).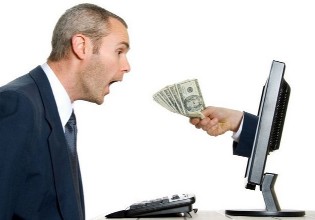 Everybody it seems is in a hurry to heftily add a user base to its kitty and sign treaties with or be sold off to a Yahoo or Google. I am not sure whether it has to do with luck. I had raised apprehension about one such website OneIndia that turned into a lethal combination of News Portal, Social Bookmarking website and Blog Directory/Aggregator just overnight. The growth was evidently inorganic. While I may be wrong about their news source, they apparently subscribe to many news agencies for vernacular news I was right about their swelling blog directory. "Many" if not all blogs were added without asking the blogger. The scarier part was the website changed the permalinks of blog posts it showed and showed them inside frame pages, to a laymen reader it will appear as if the blogs are actually hosted over OneIndia. I could verify simply by the fact that my English and Hindi (removed after I pointed it out) blogs were added there without my permission. No notification was sent to me as the company claims it sends. The intention in changing Blog permalink and avoiding to provide actual blog URL is quite evident. They wanted to show that as their content. And days later I raised this objection the intention was validated. OneIndia had signed a deal with AOL to provide content to them. It is easy to understand why they needed an overnight growth in their content. Despite my objections to date the company has not removed the content they added without permission and still show blog posts in frame pages (though now they added Blog URL as links to close the frame.)
It probably needs guts, tactics, and above all, lack of spine to raise quick moolah. Thankfully, we can raise such concern through blogs, not worthy enough for main stream media that survives on Press Notes. But the way such deals go about and the unapologetic way Oneindia replied to my objections, this is going to be the "rule of the game" in future.