E-governance not possible without vernacular software: Vinay Chhajlani
India will have 50 million Internet users by 2003 and at least half of them don't speak in English.

With DataQuest pegging its potential market size at Rs. 500 crore, local language internet market is destined to be the next big thing. Suave entrepreneur Vinay Chhajlani foresaw this much earlier. In a tete-a-tete with Debashish Chakrabarty Vinay talked about his company and his vision of building a global dot kaum using local lingo.

A graduate in Electrical & Electronics Engineering, topper of 1984 batch from BITS Pilani and MS in Printing Technology from Rochester Institute of Technology (RIT), New York, Chhajlani is the founder and CEO of Indore based multilingual portal company Webdunia.com.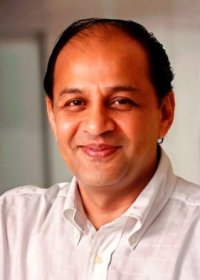 You come from a background of newspapers publication. What inspired you to shift focus from print media and start Suvi?
I was always interested in application of technology and did a lot of programming during my engineering. Even in my first job in 1985-87, as a planning executive with Semline Inc. a leading printing company in Boston, in parallel to my job I focused on applying technology to management of paper inventory, machines and schedules. That was the time when IT was limited to payroll and accounting systems. In 1988 when I started Suvi, it was an additional responsibility, we began with MIS solutions made in FoxPro/Clipper. In 1990 Suvi was shifted from Bhopal to Indore. It was not by design, but guided by our expanding customer base at Dewas and Pithampur Industrial belts and other family business decisions.
Was the motivation to venture into Indian language software there right from the beginning or were there other factors that led you towards it?
It came as a wild thought. We simply wanted to do something different, which nobody has done before.I always believed in building a data enabled society and knew that broadband connectivity can go a long way in creating an internet-enabled society and eventually a knowledge society. Products providing data-services with a proven mass utility are bound to succeed. Few years ago getting a telephone was tedious now every other guy on the street has a mobile. Soon we would see internet connectivity with our TV.
Webdunia has invested Rs. 12 crore in language software development till now and committed some 15 crore more. How do you evaluate the current state of Indian language market and your company's role in it?
Different agencies have estimated the market potential variously, as far as the return are concerned we are interested in making a decent profit at the end of year. We do not see ourselves as Software developers, we are an infrastructure player providing language enabled solutions for your hand-held devices, PCs, set top boxes, your name it. If Simputer manufactures want a language framework they will come to us, if Microsoft wants a Hindi thesaurus tomorrow they will have to consider us. Today our turnover is around 10 Cr and I expect that within 5 years we shall be 100 Cr firm.
The scope for quality content development in Indian language is very high. There is utter lack of content in Hindi, 12 terabytes of information on web available in English compared to the trifling 1 gigabyte of Hindi. Consider this example: The world's largest mountaineering training institute in India but if you search the web there in hardly any content on mountaineering available in Hindi. There is ample scope for language software in the area of machine translation, voice and handwriting recognition as demand for better human interfaces escalates.
You met bill gates during his recent India visit. What transpired?
I just met him to say Hello (smiles) but somehow developing software in Indian language also featured in the discussion. We do a lot of work for Microsoft, in fact, we are one of their largest vendors in India. But we want to go beyond and convert this into a strategic relationship. We want to tell them- look we can advise you on what to do and we can do it together.
Tell us abut the Indian Language research and development laboratory started by GSITS and Webdunia.
The first batch of 12 students are working on projects involving Linux localization and its enabling in Hindi. We are not doing any fundamental research work right now nor are we expecting products of commercial worth immediately. But I am confident that in 2-3 years time this lab will become self-supporting with its own products gaining commercial viability and royalties coming back.
You coined the slogan 'Jan-Jan Ka Internet'. Isn't it more of 'Urban Jan ka Internet'?
I have all alone been advocating that a common Indian can be brought to the net with the help of the language in which he is comfortable. The slogan 'Jan-Jan ka internet' entails the desire of making it available for the common people, the benefits on Internet. We have made a big effort to convince various provincial governments aspiring to implement e-governance solution that unless the applications are developed in vernacular language the entire e-governance activity shall become futile. I am glad that our voice is now being heard.
Despite of initiatives, the software Industry in Madhya Pradesh hasn't been able to rise up to expectations. What are the reasons? Lack of government initiative, Entrepreneurship backlash or poor quality of IT manpower in M.P.?
It's just that Madhya Pradesh missed the bus initially. During the early 90's when IT revolution was at its peak the commitment was lacking and the state was never seen as an IT destination. The government is willing for investment now and I have a gut feeling that the situation will improve. The quality of Manpower in MP is good; at Suvi almost 80% of the employees are from M.P. we must soon expect to see big players coming to M.P. situation will also improve after the first STP is setup.
You had recommended the computerization of state's revenue and Land record departments. You also said that IT solutions must form an integral part of Gram Panchayats. How much has the e-government initiative in Madhya Pradesh taken this into accord?
As a member of the take force I participated in formulation an IT policy for the state. However, I feel the success of e-government projects have not even been marginal. The project concept was good but only as a prototype, not on production-level. If it's your first, model you need to put in serious money for infrastructure development and if you're able to raise user awareness then the whole scale of operation could go up, you can augment more service and the customer has the surety of getting his money's worth.
Not many Indian portals have has the courage to go for the paid-model. What's your opinion about charging for contents?
It's still difficult to go for the paid model and I don't see it in near future. On Webdunia only a small portion, like the astrology service, charges the user; there is no critical mass. You can perhaps charge for value added services like providing data on mobile devices or rendering mandi-rates, matrimonial services or financial advice.
What are your future policies and growth plans for Webdunia.
We will continue with our focus on Indian language software. At the moments we have our hands full and can't think of anything else. We recently had a retail launch of Windik Professional ,a multilingual word-processor and spreadsheet along with a browser. We see it as a low-cost alternative to using pirated software. NIIT is giving a 180 days licensed version of the software with its course-ware for SWIFT. Apart from Indore we have development centers at Chennai and Trivandrum who are involved in content development for websites in Dravidian languages. We are currently providing technology support and services to various clients including Chitralekha.net, Manorama.com, Dailythanthi.com, Bigcoop.com and Southasiafoundation.org.
(Originally Published in the Free Press Journal, Indore on December 23rd, 2002. Disclaimer: I had worked with Webdunia.com, but that was after this interview was taken & published.)