BlogAdda or Spammers Adda?
The new so-called blog platform (though I prefer to call them Blog Leechers since they are resorting to all sort of gimmicks to just get footage, such as showing your blog under frame pages, showing your feed content as their own and so on) BlogAdda has surely gained attention but not due to its content or any novel features (it has got none, anyways, Instablogs should have taught them lessons) but because of their staff let loose on a spamming spree. The BlogAdda people have been adamantly spamming all sort of blogs in English as well Hindi Blogosphere, the intention is probably not so much to promote their product but as an SEO noted at Chandroo's blog, to gain undeserved Google rank. First, it was the notorious Deepanjali, who even created a fake Marathi blog to pose as a fellow blogger and left poetic Hindi comments on almost all gullible blogs and now Kirans and Adityas have taken over. To pose as bloggers these guys have created fake Blogger accounts so they don't have to comment anonymously, since many, if not most, Blogger.com users don't allow anonymous comments.
Tired of their spamming on all my sites, in September 2007, I had written to BlogAdda through their website that they should stop this gimmick,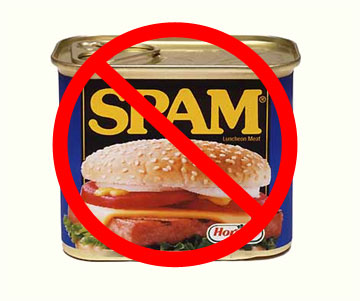 "I have noticed that you guys are on a spamming spree off late leaving unsolicited comments on various Hindi blog posts including mine. I wish to assure you that such gimmicks would only bring you bloggers who publish porn and trash. Please do not underestimate the intelligence of bloggers. Leeches have a very limited lifetime.", I wrote. To which one Raghuvir from BlogAdda replied apologizing and saying, "…the intention was to inform bloggers about the site where they can register their blogs. We could have adopted an anonymous route while doing this, but we did not want to SPAM, rather inform. And if someone has not being doing the job correctly, we will take care of it.". The way they took care of this, it seems, is to appoint more mindless agents to spam the whole Indiblogdom until they decide to shun them completely.
It's not difficult to understand that new and novice bloggers have and will fall prey to such tactics and they will still register at the site. I have seen bloggers courteously replying to such comments on their blogs thinking that their blog has been "identified" by BlogAdda and failing to recognize the menace they have created all around.
Even before BlogAdda social networking sites such as Yaari and even utility websites such as Shelfari, Gostats.in (who stupidly claim to have created a Hindi stat-counter when they only have a localized page with atrocious Hindi) have resorted to such techniques. Sites such as Yaari and Shelfari lets the users sign-in with their Yahoo/Google Mail ID and then start spamming those enlisted in his address book with fake mails sent using his own email ID. The User, in most cases, is not even aware that these sites are spamming using his own ID. If you are a user of such sites, ensure that you never ever reveal your email account credentials to them otherwise they will simply hijack your address book. Just contemplate on what your friends will think of you, because all these spam mails are sent using your Email ID.
If you hate spamming as much as I do, please spread the message and urge your friends to boycott websites such as these that are making our lives difficult by leeching on to us. Let's ostracise BlogAdda, Yaari and such sites and teach them a lesson.
Shame on you BlogAdda and the like, may your tribe rot in cyber-hell!