Flying Coffins
Yet another MiG-21 Fighter aircraft crashed in Punjab. Luckily the pilot escaped unhurt. We have seen a spate of such crashes before. In fact, more than 150 Indian fighter planes have crashed in the past 10 years. Each aircraft costs about Rs 100 crore, the cost of the training of pilots is about Rs 23-45 crore per pilot. No doubt then that the loss of a pilot, apart from being a loss of human life, is a heavy cost to the exchequer.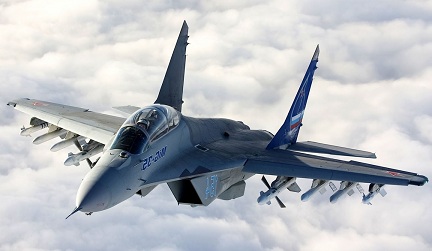 Defence officials have been shamelessly maintaining that human fault is one of the major reasons for crashes. Air Chief Marshall Krishnaswamy has even gotten to the length of comparing MIG crashes to road accidents in India. Grieving families, journalists and common citizens have raised their voices several times and demanded the grounding of these flying coffins. But it hardly rings a bell. Inducted in 1963 the Russian-made MiGs still remain the proud possession of the IAF. Despite these being old, the IAF still relies a lot on MiGs and used them even during the Kargil operations to blast enemy positions.
Why then! Do we have lack of training facilities for our pilots? Sure we have. Then why don't we arrange better training facilities? In 1985 an IAF Committee had recommended that it should acquire the Advanced Jet Trainers (AJT). Acquisition of 66 aircraft was sanctioned in 1986. However, they are yet to be acquired. One official said :
Had we bought the AJTs 10 years back, it would have cost us one-fifth of what they would now. Perhaps, if an odd Air Chief had resigned on the issue to drive home the point, it would have registered and placed the responsibility squarely on the government.
Tehelka had dis-robed the shady deals taking place in the backyards of Ministry of Defence. But it clearly seems that some vested interests are responsible for continuing with these perilous aircraft and denying the pilots better training.